About STORCC
The Surgical Trainee Organisation for Research was founded at Gosford in 2016. In January 2018 STORCC commenced its first international trial - IMAGINE. The Central Coast Medical School, a regional clinical school in Gosford, New South Wales, Australia associated with the University of Newcastle provides the academic, structural and logistical support to the collaborative development.
Trainee led collaboratives have a dual purpose, as they promote a culture of trial design, conduct and governance at a formative stage of surgical training and will ultimately produce consultants who are both efficient consumers of research and actively involved in research.
Publications that result from this research will recognise the work of each individual who contributes to the project as an investigator. Each investigator that provides their time to a STORCC project will be listed as a PubMed citable co-author.
Trainee-led regional networks in general surgery have changed the paradigm for a collaborative approach to research. They have proven to be very effective in the UK and have allowed trainees and medical students to deliver large multicentre clinical trials. Historically, the Royal College of General Physicians studied the collaboration of trainees studying measles. In 2007 the West Midlands Research Collaborative was founded. By 2016, there were 33 documented surgical trainee research organisations.
STORCC is currently undertaking a series of trials and research projects. The IMAGINE (Ileus Management International) trial is now underway at Gosford, Wyong and Gosford Private Hospitals.
The team includes (left to right): Amrita Nair, Ashe deBaisio, Amanda Dawson, Log Tung Lai and Colby Stevenson.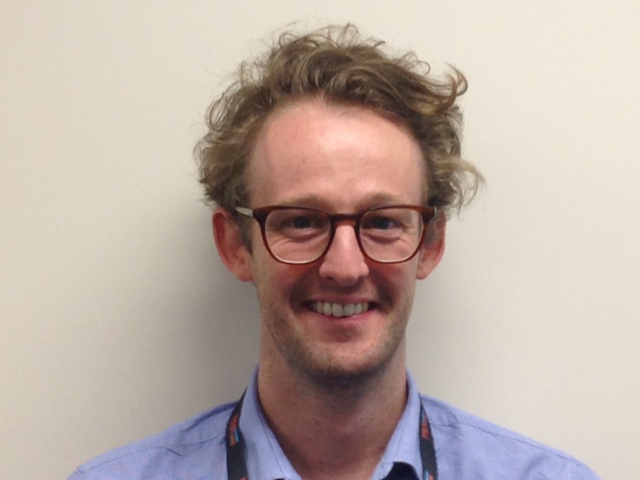 Dr Colby Stevenson
Founding Chair- CCLHD Surgical Research Group
Northern Training Network General Surgical SRMO (RNSH)
Conjoint Fellow- University of Newcastle School of Medicine and Public Health
Sarah Woon-Shoo-Tong (5th year medical student) serves as the STORCC student representative.
The Committee
The Chair is Dr Colby Stevenson. The collaborative is supported by Dr Amanda Dawson, consultant academic surgeon and Clinical Dean, Mrs Louise Lambeth, research co-ordinator and Dr Michael David, biostatistician of the Central Coast Medical School.
The projects are led by trainees and medical students and performed by anyone who is keen to get involved. The role of the committee is to facilitate the overall running and maintenance of this platform, formalise regional projects and linkages.
Meetings
STORCC meetings are 7-730am every Wednesday. The first meeting for 2018 is 7th February in the Conference Room, level 2 Gosford Hospital. Meetings have a regular educational component with presentations by the research office, ethics, study design and statistics. They allow regular presentations and guidance for the different research teams. Attendees include medical students, prevocational and vocational trainees and consultants.
Membership
Membership is free and open to medical students, interns, trainees and consultants.
If you would like to get involved please come to one of our meetings, or contact us.